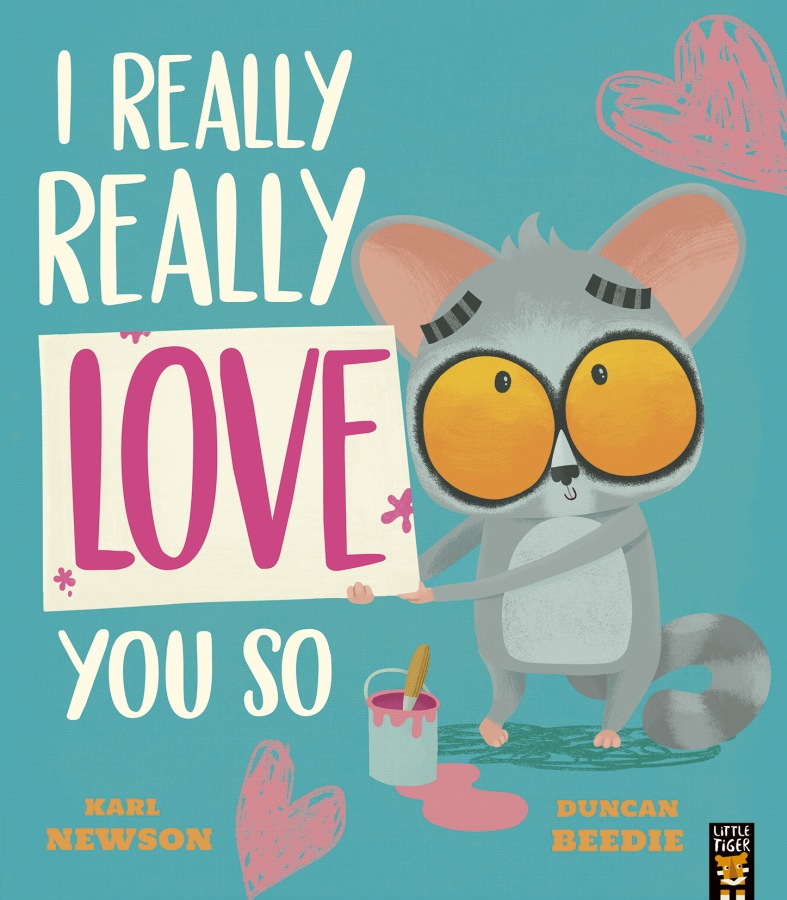 'Glorious! One of those books that simply makes you happy!' – Lu Fraser, author of The Littlest Yak
The hilarious sequel to the bestselling picture book I Really, Really Need a Wee, by dynamic duo Karl Newson and Duncan Beedie, will not disappoint fans of this cute and curious Bush Baby.
Bush Baby is back and has something really, really important to say, but how?! From climbing a mountain, to wrestling with crocodiles, this story is packed with extreme and exciting ways to show a special someone that you love them. But sometimes the simplest way to show that you care is the best way.
To celebrate the publication of this hilarious and feel-good picture book, Little Tiger have downloadable Activity Pack and filmed message from the author and illustrator.
Each activity pack includes:
- Create your own poem
- Spot the Difference
- Colouring sheet
- How to Draw Bush Baby activity
- Trailer for the book and a filmed message from Karl and Duncan
We would love to see you enjoying the pack on social media using #IReallyReallyLoveYouSo and tagging LittleTigerUK (Twitter), littletigerbooks (Instagram), Karlwheel, duncandraws and readingagency.
Tweet