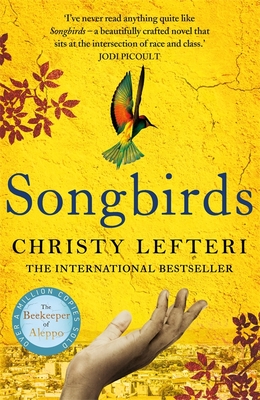 We are pleased to be able to offer downloadable Reading Group questions for Songbirds, the powerful follow-up to The Beekeeper of Aleppo.
Nisha has crossed oceans to give her child a future. By day she cares for Petra's daughter; at night she mothers her own little girl by the light of a phone. Nisha's lover, Yiannis, is a poacher, hunting the tiny songbirds on their way to Africa each winter. His dreams of a new life, and of marrying Nisha, are shattered when she vanishes.
No one cares about the disappearance of a domestic worker, except Petra and Yiannis. As they set out to search for her, they realise how little they know about Nisha. What they uncover will change them all . . .
A thought-provoking and redemptive story of loss, love and family, Songbirds raises questions about motherhood, race and class. Download the questions and choose this for your reading group today.
Tweet