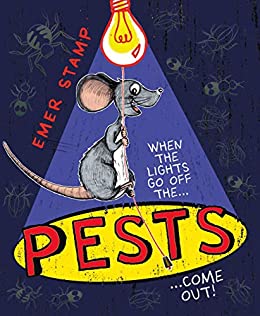 Stix is the tiny but heroic mouse that could be living behind YOUR washing machine. You wouldn't know it though, because Stix knows how to stay hidden and stick by the rules to avoid being caught by humans. But now Stix has stumbled across PESTS – the Peewit Educatorium for Seriously Terrible Scoundrels – in the basement of his building, and along with a whole host of new pesty friends (and enemies), he's about to rip up the rule book and make a REAL pest of himself…
PESTS is the first book in the laugh-out-loud, madcap series crammed full of fun, mischief and lots of PESTS, written and illustrated by the award-winning creator of Diary of Pig, Emer Stamp. For fans of Horrid Henry and Mr Gum, with an amazing glow in the dark cover, and a hidden message for young pests to find.
The second book in the series, Return of the PESTS, is publishing in August 2021.
Hachette Children's Group would love to see your group enjoying the packs. You can share images on social media:
HachetteKids readingagency
#PESTSbook
For more PESTY fun and games, visit www.pestsbook.com/.
For more information on Emer Stamp, visit www.emerstamp.com/.
Tweet