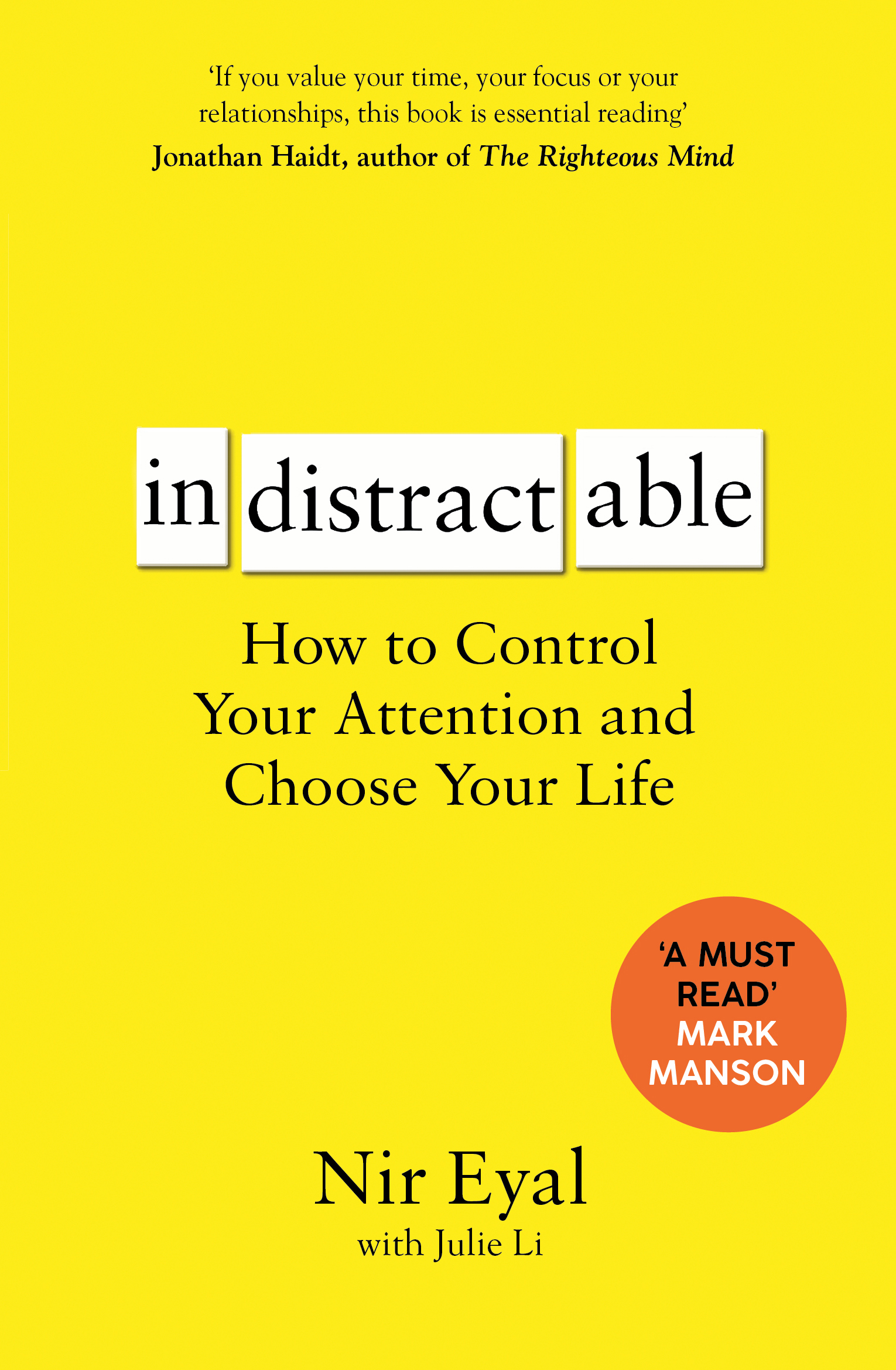 'A guide to staying focused in an age of constant distraction' GUARDIAN
'Does exactly as it promises. Amazing'
CHRIS EVANS
'A must-read'
MARK MANSON, AUTHOR OF THE SUBTLE ART OF NOT GIVING A F*CK
---
In Indistractable, behavioural designer Nir Eyal shows what life can be like when we learn how to be present and focus on what's important.
Instead of suggesting a digital detox, Eyal reveals the hidden psychology driving you to distraction, and give practical advice you how to change your habits so you can change your life.
Empowering and optimistic, this is the book that will help you change your habits and change your life.
---
For the chance of winning 10 copies of this life changing book, simply email the named contact with the subject 'Indistractable Reading Group'.
Tweet